I have the results!!! The tribe winning Reward in the form of Fishing Gear as well as Immunity is......








































































RORAIMA WINS IMMUNITY AND REWARD!!!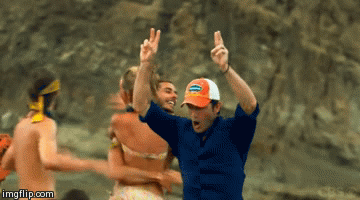 Congratulations Favorites on winning Reward and Immunity! Now on to the Trading Post twist! During the challenge, you had to complete a certain task to be eligible for the trading post, that task was being the person to officially submit the tribe flag. The Favorite going to the Fan's camp and Tribal Council where they will be immune at is.........


Amber!




Now Amber, please select a member of the Fans tribe to be sent to Exile, where they will be safe from Tribal Council. As for the remaining Favorites, please select an item from the list below to carry back to camp. As for the Fans, I have nothing for you except for a date with me at Tribal Council.


Fishing Net
Fishing Spear
Fishing Pole
Hooks & Line
Bait